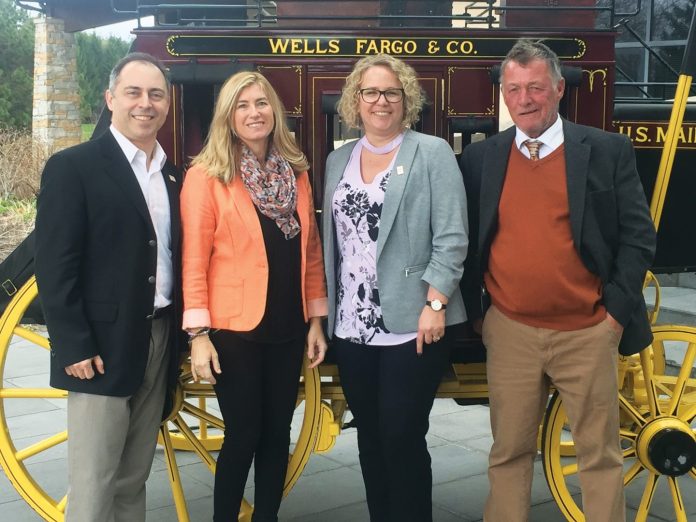 Toronto, April 23, 2019.
Wells Fargo CDF® hosted more than 100 customers from the various industries they serve at a gala celebration of 50 years in Canada, held at the Lionhead Golf and Conference Centre.
Representatives of the OEMs, industry associations, dealerships, and media enjoyed a wonderful evening, hosted by Tim Nixon, Head of CDF in Canada, Steve Battreall, Global Head of CDF, and David Marks, Head of Wells Fargo Commercial Capital as well as the CDF team in Canada.
Among the many highlights of the evening was the special appearance of the famous Wells Fargo Stagecoach – many of the guests took advantage of this unique opportunity to take an up-close look at a piece of history. A professional photographer was on-site to document this experience and provide photo souvenirs.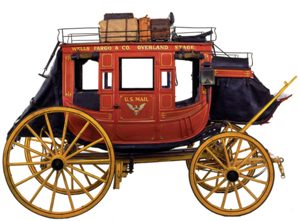 The famous Wells Fargo red and gold Concord stagecoach has long been the company's corporate symbol, representing Wells Fargo's unique role in America's history. It has become a symbol of the corporate vision to satisfy the customers' financial needs and help them succeed financially. That commitment resulted in Wells Fargo CDF® earning a position as one of the leading inventory financing providers in Canada, supporting customers across multiple industries, including: recreational vehicles, marine, powersports, agriculture, lawn and garden, and electronics and appliances.
Headquartered in Mississauga, Ontario, Wells Fargo CDF® employs close to 200 team members and serves over 3,800 dealer and original equipment manufacturer (OEM) customers across all 10 provinces and 3 territories in Canada.
The Wells Fargo CDF® team held a similar reception recently in Vancouver, and they will continue celebrating and thanking their clients throughout 2019 as they work their way across Canada, with more networking receptions in Calgary, Regina, Quebec and other locations.