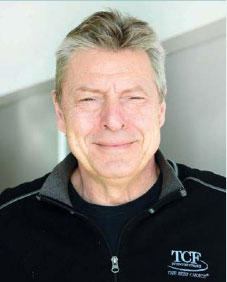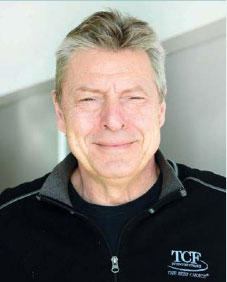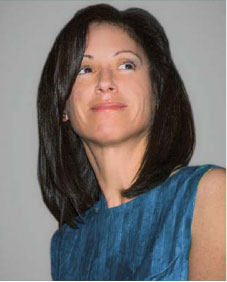 Tom Kappos has joined the TCF Inventory Finance, Inc. sales team as business development representative for the RV and recreational boating industries in Manitoba and Ontario. Kappos brings 20 years of sales experience and expertise in tailoring solutions to fit customers' needs. He is a former member of the Canadian Olympic basketball team, and used to play professional basketball as well. He currently resides in Markham, Ontario with his wife and five children.
Agar Grinberg joined the ACVRQ on February 2 as executive director, replacing Danielle Godbout, who resigned at the end of January after seven years in the position. Grinberg comes to the role following several years in the Quebec automotive industry, working closely with manufacturers.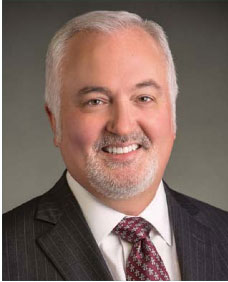 Stephen Carlisle has been named president and managing director of GM Canada. Carlisle has held a range of executive positions at the Oshawa,
Ontario-based automaker, including vice president of global product planning and program management, vice-president of US sales operations and president and managing director of Southeast Asia operations from 2007 through 2010. In his new role, Carlisle will report to Alan Batey, president, GM North America.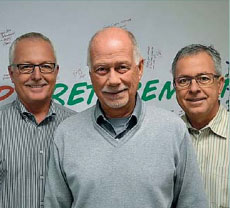 Jayco had a major send-off for its longest-serving employee, Wayne Miller, who retired after 46 years with the company. Miller began his career with Jayco in November 1968 when Jayco wasmanufacturing recreational vehicles out of the family farm on County Road 35, in Middlebury, Indiana.
Miller has held various positions in different areas of the company including production, head of engineering, and finishing his career in the purchasing department.
"Wayne has been the face of Jayco to suppliers and dealers for many years" said Wilbur Bontrager, Jayco chairman of the board. "He was a valuable and productive employee and he will be greatly missed. We appreciate his 46 years of loyalty and contribution to the success of the company."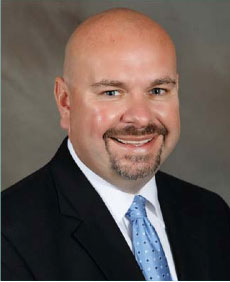 Rick Stempien joined Hopkins Manufacturing Corp. as vice president of sales in mid December. Stempien will direct the sales activities for Hopkins with its leading market positions in the automotive and RV aftermarket. Most recently, Stempien was the vice president of sales and marketing for Trico Products, a producer of windshield wiper systems.
ASA Electronics has announced a number of new staff appointments.
Former assistant controller Missy Vaughn was named to the role of controller in mid-January, assuming permanent responsibility for overseeing tall accounting activities, financial statement reparation, and supervising the day-to-day management of accounting functions. Vaughn has been with the company for 16 years.
Joe Willer joins ASA as a junior programmer, with a focus on creating applications within the company to assist with forecasting reports and data analysis. "Adding Joe's position to our IT department was essential as the company continues to see growth," said Jim Holtsberry, senior ERP programmer and analyst. "He was the perfect candidate
for the position and we're excited to add another person to our team."
Also new to the company is Ibrahim Eltahir. In his role as test engineer, Eltahir will validate new product designs and design revisions. He comes to ASA from a previous test engineering role at GS Exelis Inc.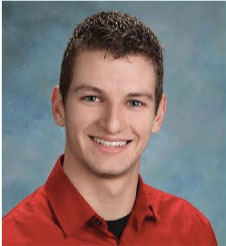 Courtland Jones joins the company as project engineer,  responsible for assisting with all aspects of the product development process including project management, product design, sample evaluation, testing and reporting as well as maintaining thorough documentation of products throughout their lifecycle. Jones will also handle correspondences with ASA's overseas officeand international production resources.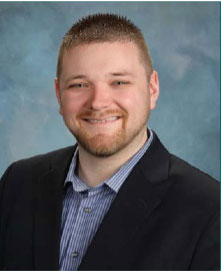 Finally, Nick Blohm assumes new responsibility for overseeing both
internal and promotional video production for the corporation and its
product lines as well as assisting with social media and graphic design.
Vinyl upholstery fabric manufacturer Morbern has announced two new hires as part of its continuing expansion.
John Shane joins the company operating as an independent sales agent, serving distributors and manufacturers in the Mid-Atlantic region. Shane comes to Morbern with more than 20 years of experience in sales and management, primarily in the textile industry.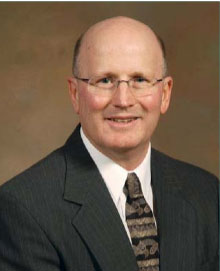 Also joining the company is Melanie Stevens, who assumes new responsibilities as a marketing assistant. Stevens has an extensive background in graphic design, marketing, account management and project
management.
Winnebago Industries Inc. has named Steve Dummett as vice president of product development. Dummet willbe responsible for motorized product development and related activities, including product design and engineering, as well as implementation and distribution of product information.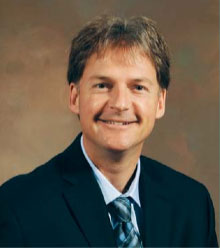 Bret Woodson has been named vice president of administration, replacing the retiring Robert Gossett. Woodson previously served as vice president of human resources for Corbion.
Mike Scheetz joins Skyline Recreational Vehicles as product and sales manager. Scheetz will oversee the growth of Skyline RV brands, and be responsible for all product development and sales of Skyline RV product lines.