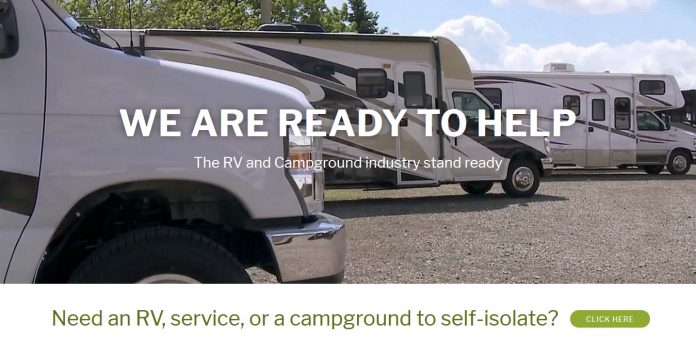 RV manufacturers and dealers across Canada are stepping up to help out during the Covid-19 crisis, with a range of services being offered across the country.
In a joint announcement from the RV Dealers Association of Canada, the Canadian RV Association, and the Canadian Camping and RV Council, the RV and camping industry has offered critical services and temporary accommodations in response to the Coronavirus pandemic.
The industry has already responded to some requests for assistance from front-line workers and is ready to offer more support.
If you require assistance, please complete the form at the Go RVing Canada website – and they will get in touch with you.
Here is the link: https://gorving.ca/RV-industry-support-covid-19/
This effort began just a few days ago, with a Facebook post from Shane Devenish, shared with us by Roger Faulkner…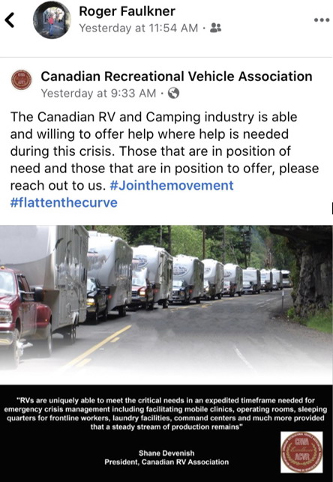 In case the type above is difficult to read, here is the message from Shane Devenish…
"RVs are uniquely able to meet the critical needs in an expedited timeframe needed for emergency crisis management including facilitating mobile clinics, operating rooms, sleeping quarters for frontline workers, laundry facilities, command centres and much more provided that a steady stream of production remains"
Shane Devenish,
President, Canadian RV Association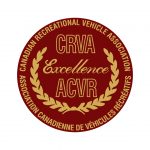 https://crva.ca/
Please reach out to Shane if you can assist in this very important project.