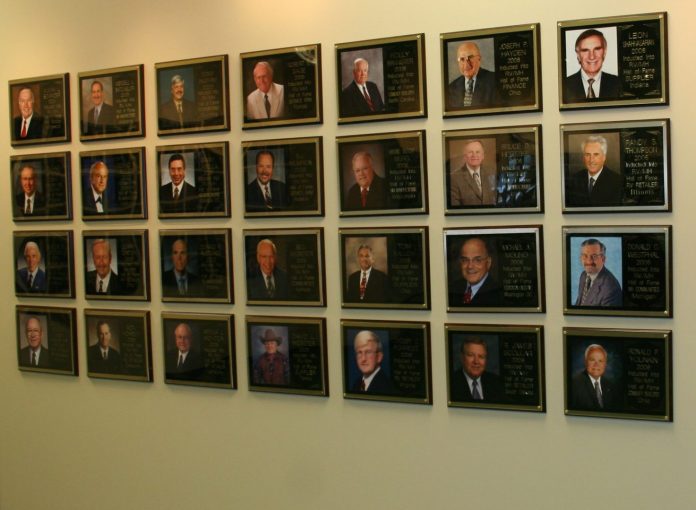 The board of directors of the RV/MH Heritage Foundation has announced the names of those who will be inducted into the RV/MH Hall of Fame in August as the Class of 2019.
"Congratulations to the ten new honorees. All of them have had or are having outstanding careers and are richly deserving of this high honour," said Foundation President Darryl Searer.
Searer also applauded the work of the nominating committee that had to narrow a list of over 60 highly deserving candidates down to the final ten selected.
"I was especially impressed with the committee's work, for the diversity of this year's class, related to regions as well as the division of the nominee's industry segments such as community developers' suppliers, manufacturers, dealers, association executives, etc.," he said.
The Class of 2019 will be officially inducted into the RV/MH Hall of Fame at the annual induction ceremonies and dinner on Monday, August 5, 2019, in Elkhart, Indiana.
The Class of 2019 includes:
Randy Biles
Pikes Peak Traveland
Colorado
RV Dealer
Owner of Pikes Peak Traveland, a dealership in Colorado Springs, Colorado, Biles has dedicated his professional life to his customers as well as the RV industry. His continuous involvement with and for the RV industry and many various industry associations earned Randy gratitude and respect from his industry peers. Evidence of this respect earned him the prestigious RVDA James B. Summers Award in 2008 and RVDA Chairman's Service in 2011. Randy served on the RV Dealers Association (RVDA) board from 1995-2001.  In his 34 years in the industry, Randy's contribution to the RV industry over the many years has been beyond measure, and the industry is better for it, the organization explained in a release.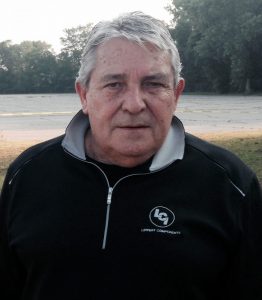 Jeffrey P. Few
Automation & Manufacturing Systems
Indiana
OEM and Supplier
When it comes to entrepreneurship and innovation, few have equaled Jeff Few because of the many ideas and concepts he brought forward that have benefited the recreation vehicle industry.  He was first to develop the vacuum table for laminating RV walls. Most RV manufacturers use his process today.  He developed the first bolt-on hitch for towable RVs to eliminate untrained welders from hodge-podge installation of hitches exposing the industry to safety concerns. The system is used universally in the auto and RV industry today.
Jeff was a founding member and president of Trailer Hitch Manufacturer's Association (THMA) in 1972. Few used a comprehensive marketing campaign to successfully convince the Senate that hitch manufacturers safely and diligently self-regulated themselves. For more than 50 years Jeff has contributed to the industry's greater good through his work with the trailer hitch association and RVIA van conversion committee.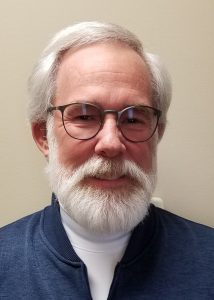 Bruce Hopkins
Recreation Vehicle Industry Association (RVIA)
Virginia
Association Executive
Very few have had their work have such an overwhelming impact on the RV industry as Bruce Hopkins during his 50 years in the RV industry. Bruce's work has impacted every RV manufacturer, every OEM supplier, every RV dealer and ultimately every RV consumer that enjoys the RV lifestyle.  No other person has worked as much as Bruce to ensure RVs are a safe product for the end user, are built to provide a positive consumer experience (cost-effectively) and can be repaired by a technician with the knowledge needed to get it done correctly. The entire industry would be in a dramatically different (not good) place without Bruce's contributions.   Out of respect for his many years of work for fire safety in RVs, the National Fire Protection Association (NFPA) presented Bruce with a Lifetime Achievement award.
David Lance Wilson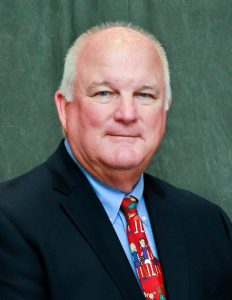 Florida RV Trade Association
Florida
Association Executive Director
If there is anyone who loves the RV Industry more than Lance Wilson, Executive Director, Florida RV Trade Association, they would be hard to find. Lance has devoted his life to the industry and the State of Florida specifically. His passion for the lifestyle and his commitment to doing everything in his power to better it, is unmatched. Currently, he leads a staff of six full-time employees and gets the work of 20 out of them, all the while creating a fun, comfortable, professional and enjoyable work environment. One of Lance's major achievements is management of the annual FRVTA Super Show, arguably the most successful retail/trade RV show in the country. His accomplishments for the good of the RV consumer and industry are numerous and important. In 2012 Lance was honored with RVIA's "Dave Humphreys RV Unity Award" and in 2005, received RVDA's "Chairman's Service Award."  Lance enjoys making a difference through actions and not words.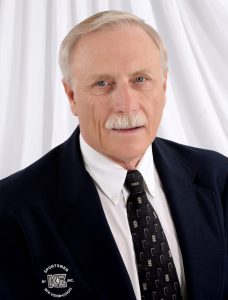 Daryl Zook
KZ RV
Indiana
RV Manufacturer
Daryl Zook is a true pioneer in the RV industry who exemplifies its entrepreneurial spirit. Daryl founded K-Z, one of the premier towable RV manufacturers in the industry in 1972, fulfilling his desire to start his own company building truck campers. Over his decades of leadership, K-Z has continued to grow, moving beyond truck campers to produce a full line of travel trailers, fifth wheels and toy haulers that are still exciting dealers and customers today. In 2014, Daryl sold K-Z to Thor Industries. Building a solid RV company over more than 40 years is a testament to the long-term vision of a man that has earned the respect and admiration of his peers throughout the industry. Daryl is selfless when it comes to faith, charity, his employee's, dealer's and customer's needs. Their good always comes before his own. He and his company have earned more DSI awards than any other towable manufacturer. His character is a testament to how everyone should aspire to conduct their lives.
Manufactured Housing Inductees
Richard "Dick" Ernst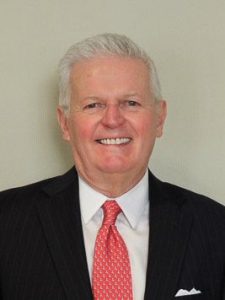 Financial Marketing Associates, Inc.
Texas
MH Financial Services/Consulting
Dick Ernst is one of the most professional, knowledgeable, and articulate individuals in the Manufactured Housing Industry. He is always available to impart his knowledge of home financing to Manufactured Housing Institute (MHI, the state associations and businesses in the industry. He never says "no" when asked to assist MHI at an event, whether it be as a moderator of a panel or a presenter at an educational workshop. Dick's vast knowledge of manufactured housing finance has impacted the availability of capital so that more Americans can afford to own their own home. His company, Finmark, created a unique conduit funding program for the Independent Bankers of America. This program brought 400 community banks into the manufactured housing industry that would not have otherwise provided lending support. His contributions to the manufactured housing industry may be hard to measure; however, the industry would look very different today if it had not had the benefit of his hard work and knowledge.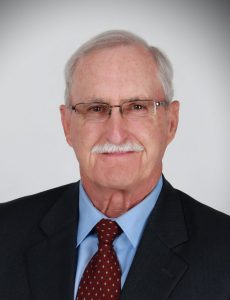 John Carey
Modern Home Sales and Midwest Homes
Kansas
MH Community Development and Dealer
John Carey has given an abundance of his time and energies to manufactured housing industry. He has served on the Legislative Committee and Political Action Committee for countless years. He was instrumental in developing and implementing Kansas legislation, rules, and regulations for the betterment of the industry. John has served on the KMHA board dating back to 1989 as a Director and two terms as president. He has received the Distinguished KMHA Member of the Year award in 1997, 2004, and again in 2015. No one else has received this prestigious award more than once.  John is one of the most respected, accomplished and honorable individuals in the manufactured housing business. He is also a very devoted family man.  Because of John Carey the Industry and the association are a stronger industry and association because of him.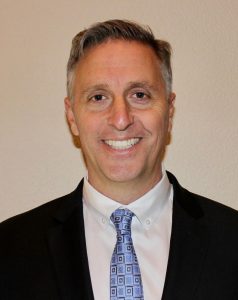 Leo Poggione
Craftsman Homes
Nevada
MH Dealer/Retailer
Leo Poggione has respectfully accomplished every prominent aspect of the Manufactured Housing Retailer Profile. Since the inception of Craftsman Homes, Leo has continuously performed successfully as a top retailer in the Western states by means of proficient intrepid donkeywork while attaining customer's highest ratings. He is a born logical leader and has an incredible reputation of immense integrity and honesty. When asked to volunteer for the Board of Directors of the RV/MH Hall of Fame during a difficult period for the Hall, Leo stated he would do whatever is necessary to make the Hall succeed. Leo has also volunteered, promoted and supported the MH industry through many industry associations serving in the highest capacities of positions. Leo pushes the envelope of the traditional retail sales center business model and defines what manufactured home retail sales can look like in the twenty-first century. While he operates traditional retail sales centers, he has also worked as a developer utilizing resources not typically tapped by retailers in the industry.
D. Raymond Broderick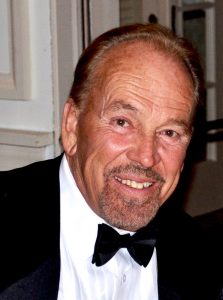 Superior Homes
Pennsylvania
MH Community Development and Dealer
Ray Broderick is passionate about promoting and advancing the manufactured housing industry. He is an honest and forthright businessman who is well respected by his industry peers and regulators. He has been and continues to be very generous of his time and resources, and even more so if the result will benefit the industry.  Ray has been active in the industry since 1962 working with his father and brother. Since 1979, he and his wife Darla have owned and operated Superior Homes, a manufactured and modular housing retail sales center located in Lancaster, Pennsylvania.  Additionally, Ray has owned and operated several land lease communities in the Lancaster County area and a manufactured housing parts store. He has been an active member of the PA Manufactured Housing Association since 1979 and has served on its board in various capacities from 1991 to present. Ray is very much involved in his local community helping those less fortunate or who have been displaced due to fire with temporary or long-term housing needs.