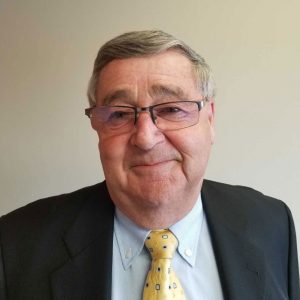 Roger Faulkner, President of General Coach Canada, and long-term President of the CRVA, is the second Canadian to receive the prestigious honour of being inducted to the RV/MH Hall of Fame. Woody Paylor, of Woody's RV World, was inducted in the class of 2017, as the first Canadian inductee.
The RV/MH Hall of Fame, located in Elkhart Indiana, is the focal point of the North American RV industry, with a range of facilities including a library housing the archives of the industry, and the RV /MH Museum, with an outstanding collection of rare and vintage RVs.
Announced by the RV/MH Heritage Foundation on Friday, the Class of 2018 includes eleven inductees instead of the usual ten; five from the MH industry and five from the RV industry.
"In an extraordinary move, the MH nominating committee recommended that the Cohron twin brothers (Darrel and Harrel) of Cohron's Manufactured Homes in Indiana be inducted as one," said Foundation President Darryl Searer.  The late Harrel Cohron will be inducted posthumously.
In total, over 60 names were suggested to the nominating committee, and they were tasked with narrowing the list down and selecting the final eleven.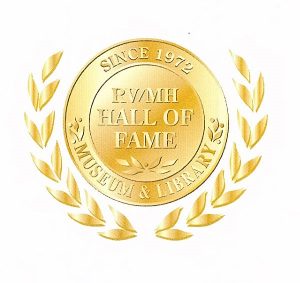 "We continue to be proud of the diversity of this year's class, not only in the inductee's gender, but also the diversity of regions within the U.S. as well as the diversion of nominee's industry segments such as suppliers, manufacturers, dealers, community managers and developers, as well as association executives," said Searer
"Congratulations to the eleven new honorees.  All of them have had or are having outstanding careers and are richly deserving of this high honour," said Searer.
The Class of 2018 will be officially inducted into the RV/MH Hall of Fame at the Annual Induction Dinner on Monday, August 6, 2018, in Elkhart, Indiana.
The Class of 2018:
RV Inductees
Derald Bontrager
President & CEO Jayco Corporation
Indiana
RV Manufacturer
Roger Faulkner
President – General Coach Canada
Ontario, Canada
RV Manufacturer
Gregg Fore
President, Dicor Corporation
Indiana
RV Industry Supplier
Rebecca (Becky) Lenington
Executive Vice President, Pennsylvania RV and Camping Association
Pennsylvania
Association Executive
Daniel R Pearson
President and CEO Pleasureland RV
Minnesota
RV Dealer
Manufactured Housing Inductees
Michael A. Cirillo
President, Star Management
California
MH Communities Owner
Darrel Cohron and Harrel Cohron (deceased)
Cohron's Manufactured Homes
Indiana
MH Dealer and Community Owner
John Evans
California Manufactured Housing Institute (CMHI)
California
MH Supplier
Gub Mix
Idaho, Utah, Nevada and Arizona State MH Associations
Utah
MH Association Executive
Bill Wilson
Cherry Hill Homes, Inc.
Kentucky
MH Dealer