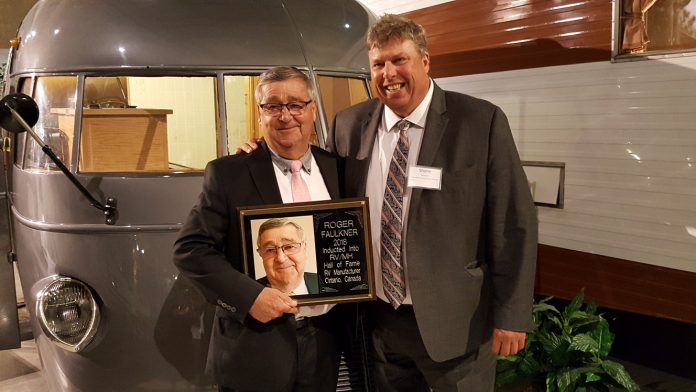 Lead Photo: Roger Faulkner (left) and Shane Devenish (right), pose for a photo at the RV/MH Hall of Fame, on Monday, August 6, 2018, on the occasion of Roger's induction into the RV Hall of Fame. Photo by Heather Millar.
Roger Faulkner, President of General Coach has been officially inducted into the RV/MH Hall of Fame.
Faulkner was among the five Class of 2018 Inductees that were inducted on Monday, August 7, 2018. Derald Bontrager from Jayco Inc., Gregg Fore from Dicor Corp., Rebecca (Becky) Lenington from Pennsylvania RV and Camping Association (PRVCA), and Dan Pearson of Pleasureland RV were inducted alongside Faulkner.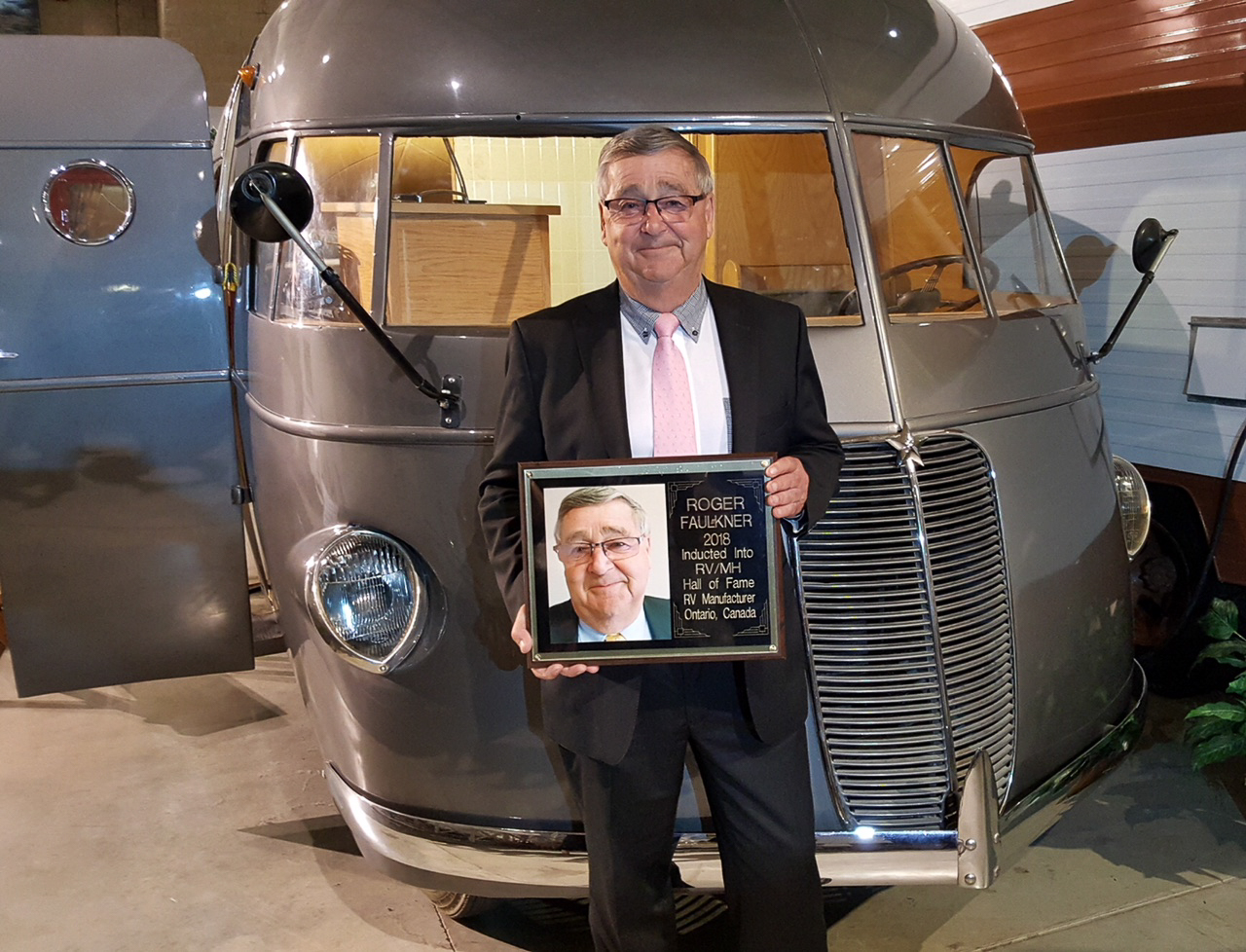 Faulkner has been actively involved in the RV industry since 1968 and has amassed quite the resume in the past 40 years. Faulkner served as a founder and chair of the Leisure Lifestyle Marketing Group which went on to become Go-RVing Canada in the mid 1990's, he has served three terms as president of the CRVA, served as Chair of the CSA Z241 technical committee on park model and recreational vehicles since 1990 and has been on the executive committee for the Canadian Camping and RV Council since its creation in 2013.  Faulkner is also credited with being a driving force behind developing the Canadian RV and Camping Industry Convention between 2001 and 2009.
"This is a great time to be in the industry," said Faulkner when RV Dealer News spoke with him upon the news of his induction earlier this year.  "We're going to have unbelievable growth in the future.  … For the next 20 years at least, it's going to be tremendous.  That's why I'm still in this business.  I'm having too much fun to leave."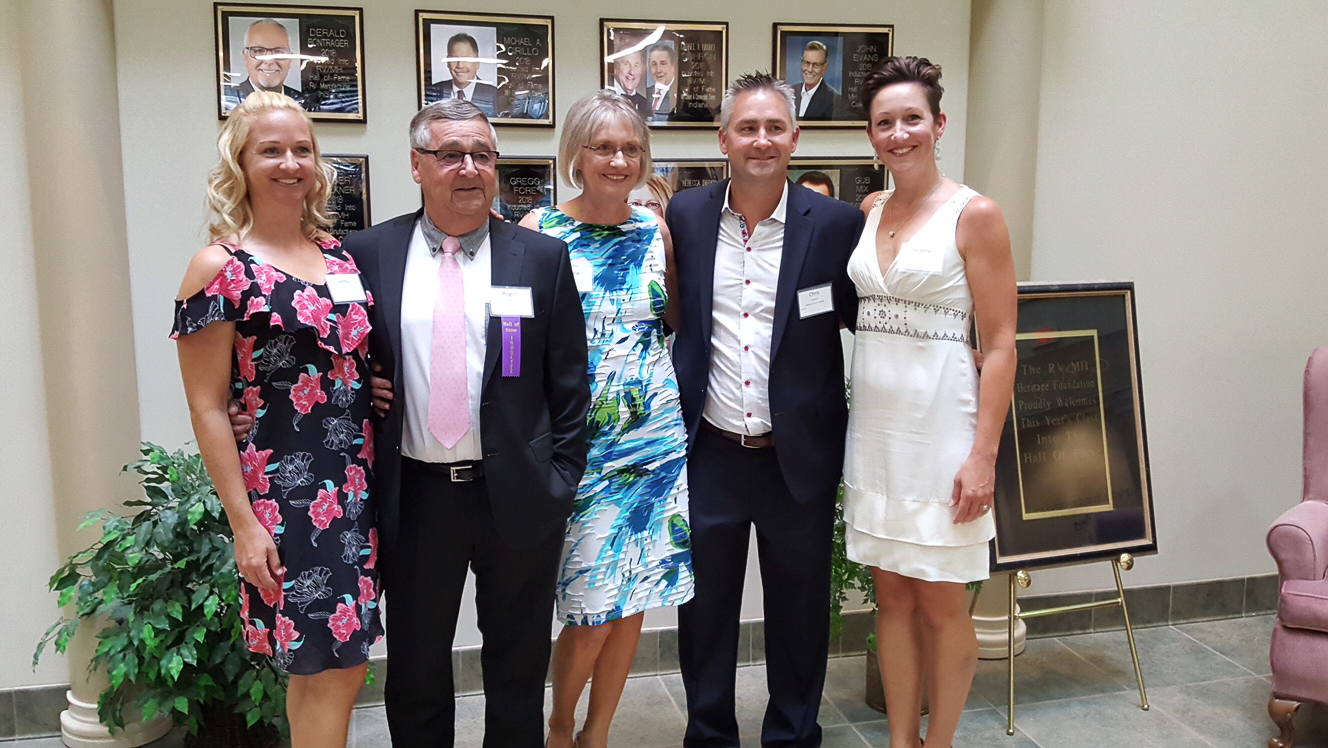 General Coach is 100% Canadian, currently manufacturing high-end and elegant park-model units with the some of the highest build quality in the industry.
Located in Elkhart, Indiana, the RV/MH Hall of Fame is now comprised of 409 members.