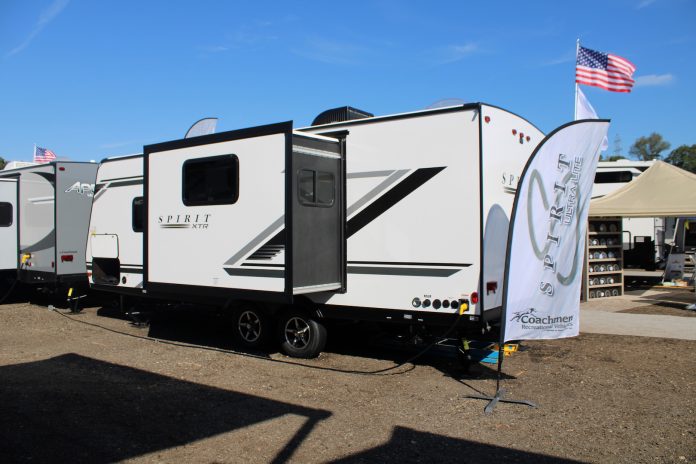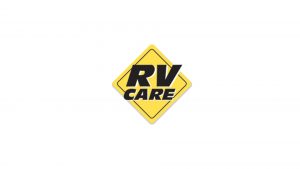 RV Care, Canada's largest RV dealer network, in partnership with Coachmen RV, debuted the Northern Spirit XTR at the 2019 Forest River Product Expo held in Elkhart, Indiana last week. The Northern Spirit XTR features the industry-changing max bed storage system. The max bed storage system uses struts to lift the entire mattress base and mattress, making the entirety of the under-bed area accessible for interior storage. The Northern Spirit XTR also features a downsized platform that will appeal to consumers who use smaller tow vehicles.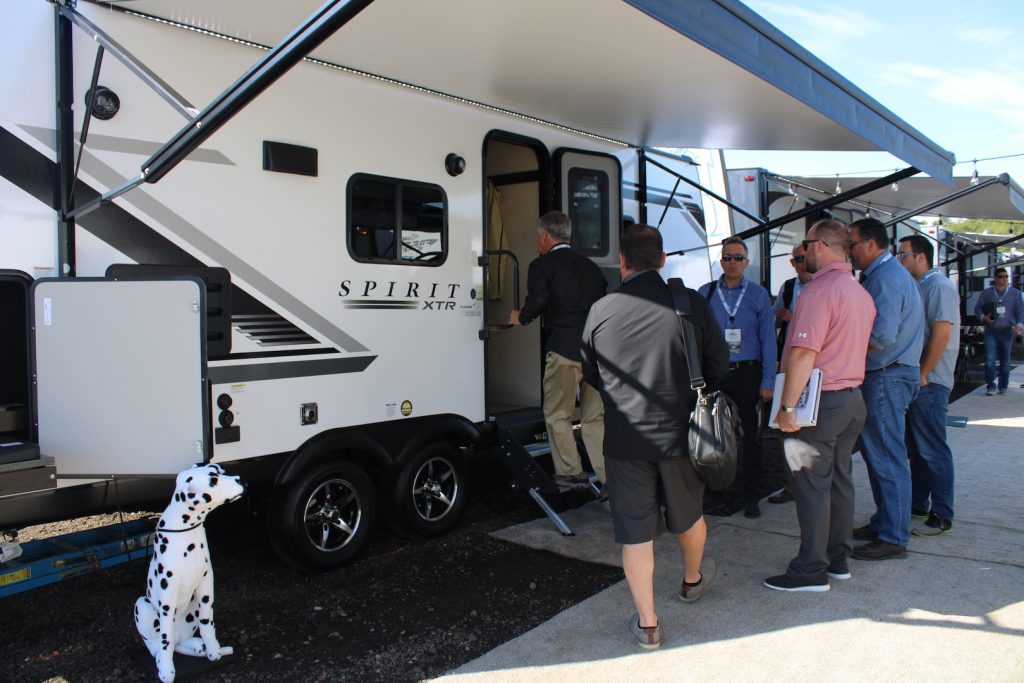 RV Care / Northern Spirit dealers, who number 30 across Canada, are excited to be able to offer this innovative idea to their customers beginning in December 2019.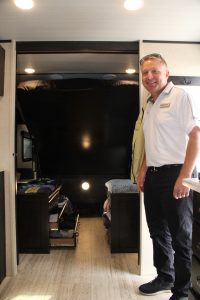 "The overwhelming positive comments I received from our supporting dealers were very encouraging," said Derek Paterson, VP of sales and marketing for RV Care/Northern Spirit. "They believe their customers are going to be blown away with the added storage the new max bed storage system gives them. We haven't seen innovation like this in many, many years. It's an innovative and refreshing concept that Andy Brock and the Coachmen team are bringing to our RV Care / Northern Spirit dealer body."
RV Care anticipates most Northern Spirit dealers will have the first model, 2145 RBX, in stock by year's end, with a bunk model shipping early next year. The new Northern Spirit XTR featuring Max Bed Storage will be prominently displayed at most major RV shows across Canada during the 2020 show season. For more information, go to the RV Care / Northern Spirit dealer web site at: www.northernspiritrv.com
The RV Care Network has been a part of the Canadian RV landscape since 1999. There are now 77 dealer locations across the country, 30 as Authorized Northern Spirit dealers, all committed to servicing each other's traveling customers at times of unexpected servicing need. This provides a wonderful benefit for consumers considering where to buy their next RV.