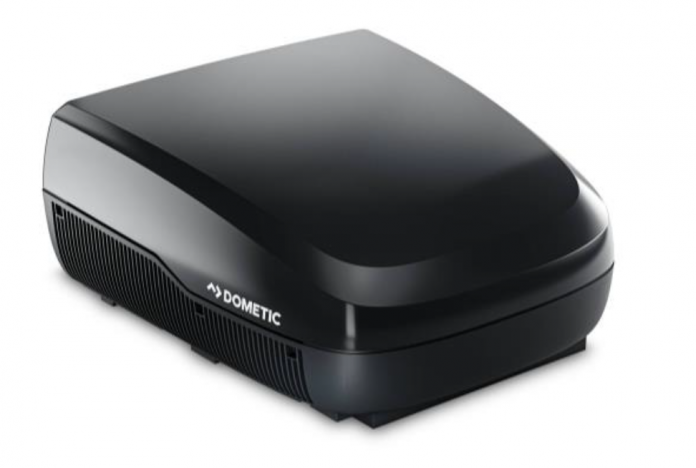 Dometic of Elkhart, Indiana has launched the FreshJet FJX3000 series, a new next-generation RV rooftop air conditioner. The retrofittable Value Mechanical model will be introduced to the aftermarket first and RVers can place their orders during Q1 2021 at authorized retailers.
Dometic conducted extensive user research to develop the FreshJet series, which lead to the development of a generation of air conditioners that have low interior noise, improved airflow and significantly increased cooling capacity. The company says the FJX3000 is "quieter, more efficient and more powerful than similar products in the market".
Its new custom blower system delivers more airflow, pushing air further and faster to allow the RV to cool down quicker than ever. Dometic also developed a new 'Air Distribution Box' that provides consistent front-to-back airflow to evenly distribute cool air throughout the RV. Temperature and fan speed can be set with the twist of a knob.
The FreshJet was also designed to be lightweight. Weight savings was achieved by using EPP foam insulation on the inside of the unit to reduce noise and weight; it also protects the unit. Design-wise, it's a slim, flatter model with modern touches – with details like design gap for fitment and hidden screws.
The Value Mechanical FreshJet air conditioner can be retrofitted to work with existing Dometic air returns, making it an easy upgrade for consumers. It comes in a 13,500 BTU/h option and a 15,000 BTU/h option.