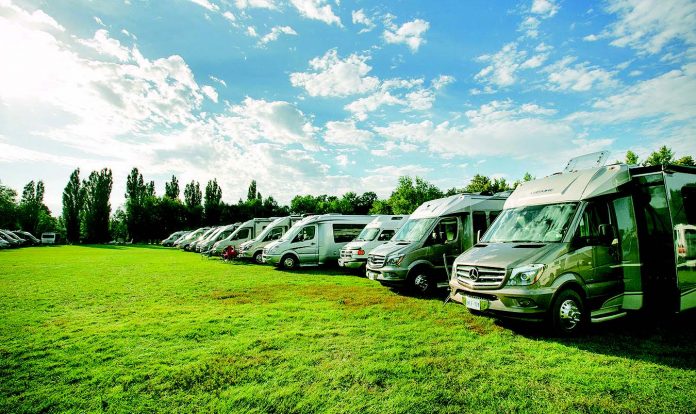 August 28th, 2020
Dear CRVA Member,
The Canadian Recreational Vehicle Association reports that RV Wholesale Shipments into Canada for the 2nd Quarter ending June 30th, 2020 totaled 4,471 units compared to 13,122 in 2019, representing a decrease of 65.93% for the period.
According to Statistical Surveys, RVDA of Canada reported Retail Activity during the 2ndQuarter totaled 15,218 units and when compared to the wholesale shipment figure of 4,471, Canadian Dealers Inventory levels significantly decreased entering the summer retail season.
Normally, we would see wholesale shipments more aligned with retail activity during the 2nd quarter but given that Canadian RV retailers were closed for the most part between March until mid-May due to COVID-19, there was a lag in dealer purchases which resulted in lower RV imports into Canada during the quarter.
Given that the RV Industry Association has reported significantly increased numbers in June and July, CRVA expects shipments to increase significantly during the 3rd and 4th Quarter.
Total RV Wholesale Shipments into Canada YTD as of June 30th are 13,105 vs 23,723 units in 2019 representing a decrease of 44.76% overall.
Please find our full report below and attached: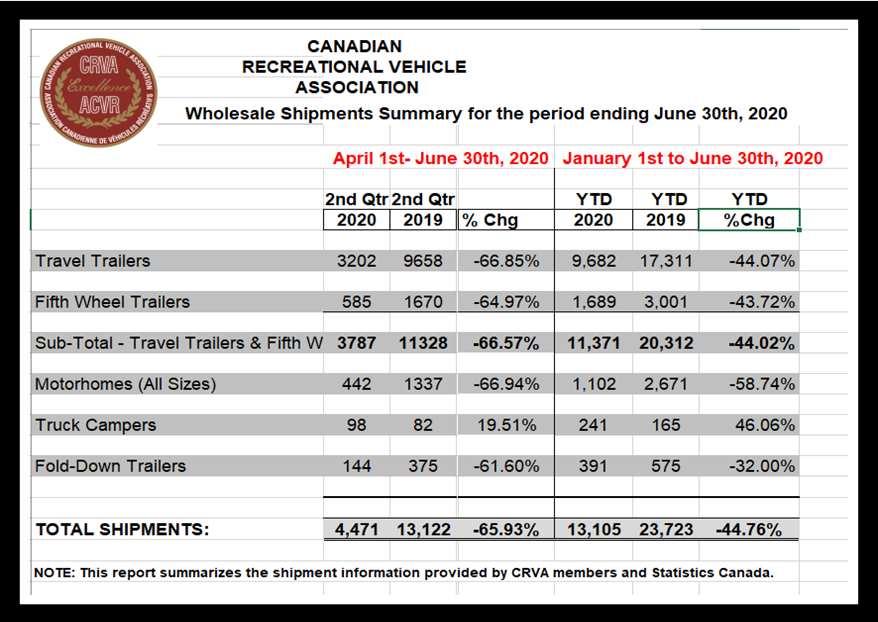 For inquiries, please contact:
shane.devenish@crva.ca
(905) 315 3156