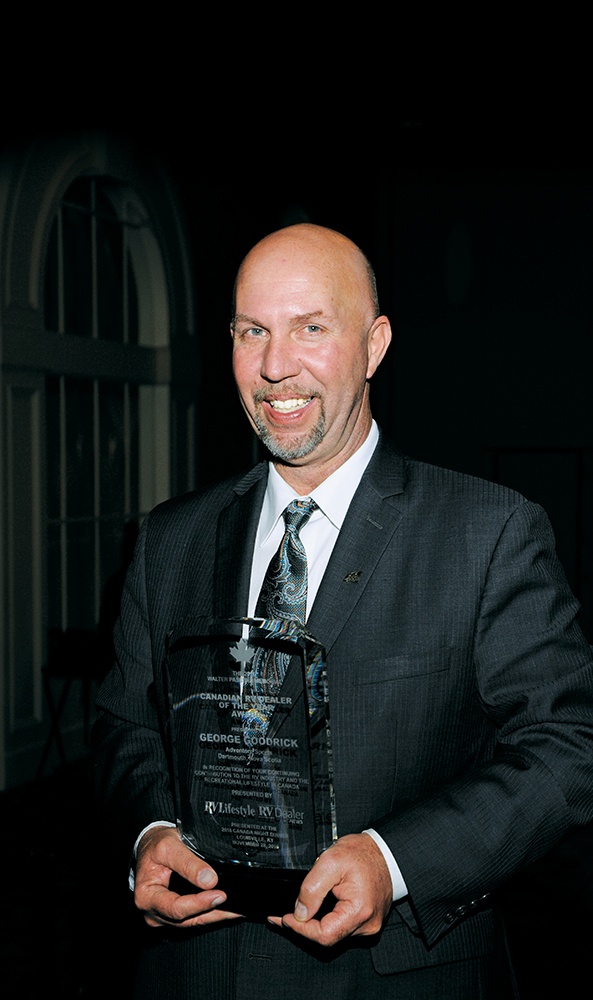 Every year the RVDA of Canada and the provincial RVDA chapters honour one of their members as the Canadian RV Dealer of the Year.
This award, created in 1991 in memory of the late Walt Paseska, and sponsored by RV Lifestyle Magazine, Vie en Plein Air, and RV Lifestyle Dealer News, is presented to the Canadian RV dealer who, in the eyes of his or her peers, best exemplifies the professionalism and community spirit of RV dealers throughout the country.
The Canadian RV Dealer of the Year is selected based on his or her long-term contributions to the RVDA in Canada at the provincial or national level, recognition by customers and peers as a person of the highest integrity and credibility in both personal and professional life, long-term commitment to the growth of the RV experience in their community, and efforts on behalf of the community at large.
Each of the provincial RVDA organizations present their nominees to the RVDA of Canada selection committee, who select the Canadian Dealer of the Year based on the overall achievements within each of the specified categories. This year's selection committee included 2015 winner Sam Parks, Camp-Out RV, Stratford, ON; Gérard Dufresne, Caravanes de la Petite Nation, L'Ange-Gardien, QC; Ian Moore, Big Boy's Toys, Nanoose Bay, BC; Garth Bromley,  Transcona Trailer Sales, Winnipeg, MB; Tom Ramsay, Meridian RV Mfg. Ltd., Port Coquitlam, BC; and Melanie Taylor, RV Lifestyle and RV Dealer News, Oakville, ON.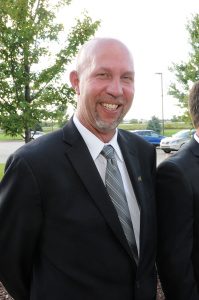 George Goodrick has been selected as the Walter Paseska Memorial Canadian RV Dealer of the Year for 2016.
As the dealer principal behind Dartmouth, Nova Scotia-based Adventure Sports Ltd., Goodrick has played a significant role into shaping the business from a small, seasonal, family concern into one of the Halifax area's best-known full service RV dealerships. Along the way, he has become a leader in the industry, donating countless hours in support of industry boards and programs, while supporting a number of charities and philanthropic activities.
Goodrick's career in the RV industry began in 1977 when he joined the family dealership  – which was founded in the 1960s by his parents – as a part-time employee doing parts assembly. Five years later, in 1982, Goodrick joined the family business for good as a full-time service technician. Over time, as he learned the trade and began to understand more about the business of running an RV business, he moved up the ladder, taking on increased responsibility as the dealership's service manager and then parts manager.
A little over a decade later, in 1994, George and his sister became joint partners when they collaborated to purchase the dealership from their parents. In 2004, Goodrick bought out her interest and became the sole owner of the dealership.
As the sole owner, it didn't take Goodrick long to feel a need to give back to the industry. His work on behalf of the RV industry began with volunteering to serve on the board of directors for the Atlantic Recreational Vehicle Dealers Association (ARVDA). Through his involvement on the board, Goodrick subsequently was named vice president representing Nova Scotia, then president and eventually past president. While serving on the ARVDA board, Goodrick contributed substantial effort and a considerable number of hours in support of the membership committee, the nominating committee and show committee. He also found time to chair the ARVDA training committee, and under his leadership the Atlantic Propane Course was designed and executed in partnership with Okanagan College.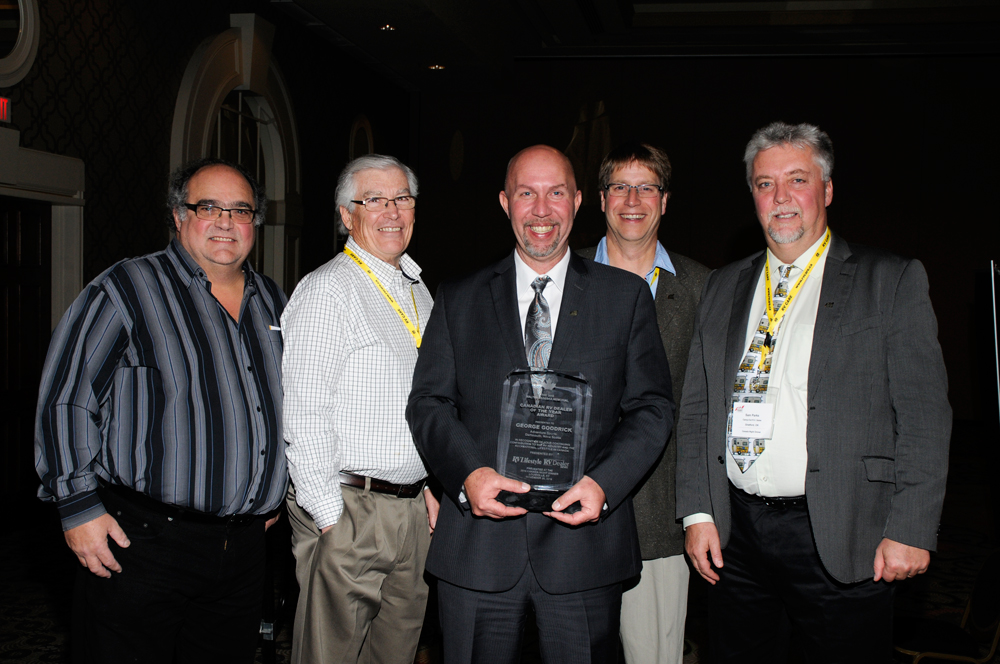 Goodrick joined the RVDA of Canada board of directors in 2008 as the board representative for Atlantic RV Dealer's Association (ARVDA). That commitment led to his subsequent work as a member of the RVDA Education Committee, which culminated in his being named Committee Chair.
While Goodrick put in long hours on behalf of different industry initiatives, his drive and work ethic fueled continued growth at Adventure RV. As a full-line towable dealer for Dutchman, Thor, Starcraft and Palamino products by Forest River, the dealership's mounting sales of both new and pre-owned units, from folding trailers to park models, drove further growth in the service, parts and finance departments. "I've purchased three trailers from him," said Adventure Sports customer Todd Burns, from Dartmouth, Nova Scotia. "His approach to after-sales complications has been outstanding, He has always assisted me in a most timely manner, including sending his personnel to my camp site to provide maintenance assistance on extremely short notice. I am in the process of looking for a new trailer and would not consider making my purchase anywhere other than Adventure Sports."
"George Goodrick is a pleasure to deal with," adds Jennifer O'Neil, sales manager, Atlantic Canada for iA-Sal. "He goes above and beyond for his customers, and prides himself on the business being family-owned and operated."
That commitment to customer service saw Adventure Sports join the RV Care Group of dealerships in 2010, and become a participant in Canada's Go RVing program.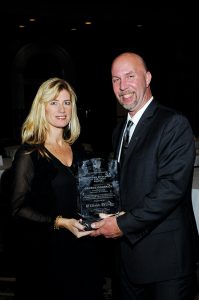 Around the same time Goodrick became chair of the RVDA of Canada national education committee, followed by stints serving the organization as treasurer, vice chairman, and chairman. He remains involved with both the RVDA of Canada and ARVDA today, while taking on a new role as a director on the Canadian Camping and RV Council (CCRVC) beginning in January 2015. He has served on the Canadian Coalition Committee with the RVIA, and remains an active and consistent participant in the RVDA of Canada's Lobby Day held each spring in Ottawa.
With the demands of a successful RV dealership and the demands of multiple roles in a variety of industry organizations, Goodrick's peers are sometimes surprised to hear he devotes equal time and energy to supporting a wide range of community initiatives. "Despite being a very busy, hands-on dealer principal and RV association volunteer leader, George and his dealership have been strong supporters of the Muscular Dystrophy Society and the Canadian Breast Cancer Foundation," notes Jonathan Stone, general manager at New Glasgow, Nova Scotia-based Stone's RV. "George has also served as a volunteer with the scouting organization, as both a Beaver and Cub leader."
"George joined me as a colony leader, and was an exemplary model and volunteer, one of the best in my many years of volunteering," said Natasha Cahill, colony section leader with the 1st Lawrencetown Group, Scouts Canada. "George showed a true commitment and dedication during those years to the scouting program and to the youth of our community. He was willing to always go beyond what was asked of him and by far exceeded the one hour a week it takes to smoothly run the program."
Goodrick's support of the Canadian Breast Cancer Foundation often comes as a participant in the annual CIBC Run For The Cure.
Where does he find the time? It doesn't come at the expense of family. In spite of a heavy business workload with a growing dealership, industry involvement and a considerable volume of community work, Goodrick and wife Ruth Ann still make plenty of time to raise their five children – with George being noted as a "highly involved Dad" in support of each of his children's activities.
Now in the 39th year of his RV industry career, being recognized with the Walter Paseska Memorial Canadian RV Dealer of the Year award seems a fitting tribute to a man unanimously described as "a great guy," "an incredibly hard worker" and "one of the good guys."
"This is truly an honor," said Goodrick, in accepting the award at the Louisville RV Show. "I'd like to thank RV Lifestyle for sponsoring this award. I'd also like to congratulate all the nominees. We need people to volunteer and thank you to all of the volunteers. And there's one more person I would like to thank, it's Jonathan Stone. Without him, I would never have gotten involved. He told me how great it was to get involved with the association. With his persistence, I eventually got involved. Thank you very much everyone for the recognition, it is truly an honour."