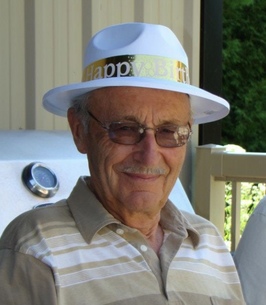 ORVDA has sent the following to RV Dealer News
It is with great sadness that we announce the passing of Don Acton, founder of Dee Jay Trailers, on September 26, 2019.  Don and wife Joyce Acton, launched Dee Jay Trailer Sales and Rentals in 1974; transitioning the operations from a local general store and butcher shop to a first generation RV dealership. Don was passionate about the RV industry and valued his relationships with each and every Dee Jay Trailers customer.  In 1984 the Acton's relocated Dee Jay Trailers to Havelock, Ontario, where Don and Joyce continued to enjoy the RV Lifestyle with the same passion they had when they established Dee Jay Trailers.
Visitation will be held at ST. JOHN'S UNITED CHURCH, 50 Bridge Street West, Campbellford on Monday, September 30 at 11:00 a.m. followed by the service at 1:00 p.m. Interment at Maple Grove Cemetery, Havelock.
Memorial donations are welcome to CNIB and Campbellford Memorial Hospital. Online condolences may be made at
www.brettfuneralchapels.com