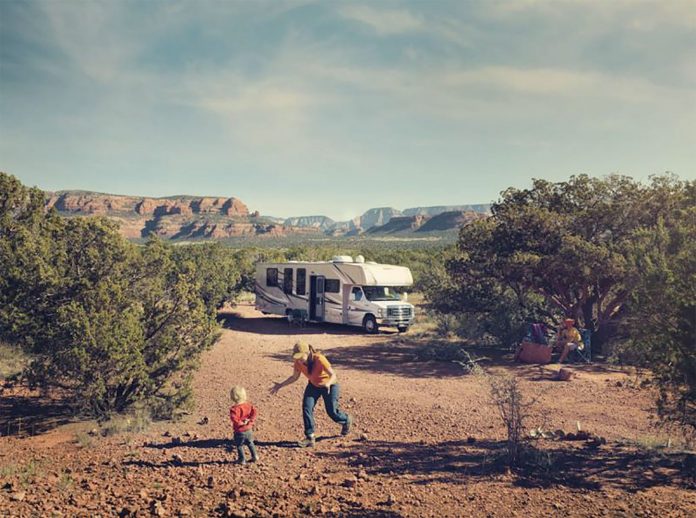 Dometic, a global leader in RV products, has upped the ante and is bringing a completely new and modern booth concept to RVX.
The company says their new booth will be "anti-trade show booth." It will demonstrate the breadth and depth of the company's product line, and also showcase products that will soon be launched or currently available in other regions.
An "Outdoor" area will also be included, where attendees will be able to get to know the Dometic Outdoor products such as the CFF line and the PLB40 (portable Lithium Ion battery), according to a release.
"Dometic offers smart and reliable products with outstanding design to RV manufacturers, dealers, and end users," says Scott Nelson, president of Dometic Americas. "This booth embodies our mission of mobile living made easy and clearly demonstrates how Dometic is uniquely positioned to satisfy all the needs of our customers and the end users of our products. This booth looks forward to what can be done, leverages our global footprint, and provides inspiration for the future of RV design and aftermarket equipment."
Kiosks at the booth with all show what Dometic could look like in the future, including new ideas and concepts the company is seeking feedback on for future product innovation and expansions into new product lines. Dometic says the feedback received at RVX will help them continue to solve problems for RV'ers, making their lives easier on the road.
"At Dometic, the voice of the customer drives our product development. We work diligently to create new products and improve existing products based on feedback from our customers and the end users," says Stefan Brosick, general manager/vice president of RV OE at Dometic. "Being able to show an entire concept RV designed around what people really want is an accomplishment we are proud of at Dometic."
RVX runs from March 12-14, 2019.  Attendees will experience the opportunities of partnering with Dometic and how they can satisfy the essential needs of their customers with Dometic products.