Dometic to be part of the First Annual RV Hall of Fame Supplier's Show at the Northern Indiana Convention Center during Open House Week
This year during Open House Week it is all about "The Experience" for Dometic. The company will be at booth #50, right inside the entrance of Ingram Hall at the RV Hall of Fame. The booth will be fully experiential loaded with technology and innovation that will provide guests a glimpse into what's new with the company.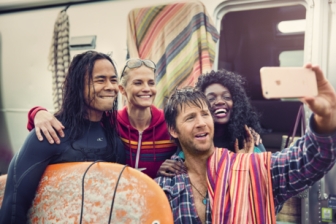 Booth Schedule:
Monday, September 23
9:00-11:00 AM: Gourmet Coffee
1:00-2:30 PM: Cold Beverages
4:00-9:00 PM: Product Fair at Wellfield Gardens
Tuesday and Wednesday, September 24 and 25
9:00-11:00 AM: Gourmet Coffee
10:00-10:45 AM & 1:00-1:45 PM: Appearance by Jeff & Deb Spencer (@RollingRecess/ Dometic Consultants)
1:00-3:00 PM: Cold Beverages
4:00-5:00 PM: Beer and Wine
Thursday, September 26
9:00-11:00 AM: Gourmet Coffee
11:00 AM-12:30 PM: Cold Beverages
At the end of the week, Dometic will be holding several raffle drawings for those who visit the product fair and the innovation booth to be entered to win. One of the raffles will be for service tech training and one will be product prizes.
Product Fair Raffle Prizes:
First prize: CFX50W- 1 winner
Second prize: CFF35- 1 winner
Third prize: Patrol 20- 3 winners
This is the first-year suppliers have been invited to show at the convention center during Open House week. Dometic will have the opportunity to be on-site with the dealer and OEMs and eager to jump on board and support the show in a major way.
Register for the Dometic Product Fair at the supplier's show on Monday September 23, at Wellfield Botanical Gardens at www.dometic.com/events