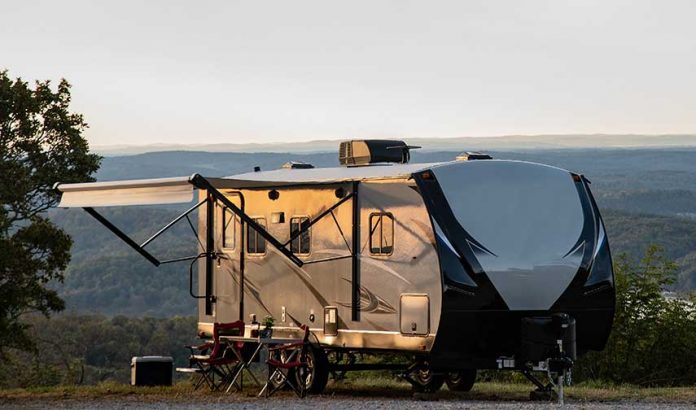 Cruiser RV was one of ten RV manufacturers recognized by the RV Dealers Association (RVDA) as a Top Manufacturer in Dealer Satisfaction.
The maker of lightweight travel trailers and toy haulers, in business since 1988, earned high ratings in the Dealer Satisfaction Survey, an RVDA Quality Circle Award.
"We are honored and proud to have received the DSI award this year," stated John Jones, Sr. General Manager for Cruiser RV. "Everyone here has an 'all-in' mentality and we have worked hard this past year putting best practices in place that focus on product development, quality, and customer care. This award is for all our employees and the hard work they have given to our company. As we move forward, we will continue to focus and improve upon the foundation we have built and make sure the products we produce continue to be great trailers."
The DSI Quality Circle Awards recognize top manufacturers in several areas for dealer and
customer support. The RVDA asked dealers to rate their level of satisfaction on four key areas: reliability/quality, parts, warranty and sales. Between U.S. and Canada, the RVDA received responses from more than 300 dealership locations.
John Jones also gave thanks to Cruiser RV's dealer partners for "their commitment to our products and the feedback they provide to help us get better every day".