Meet the nominees for the 25th Annual Walt Paseska Memorial Canadian RV Dealer of the Year Award.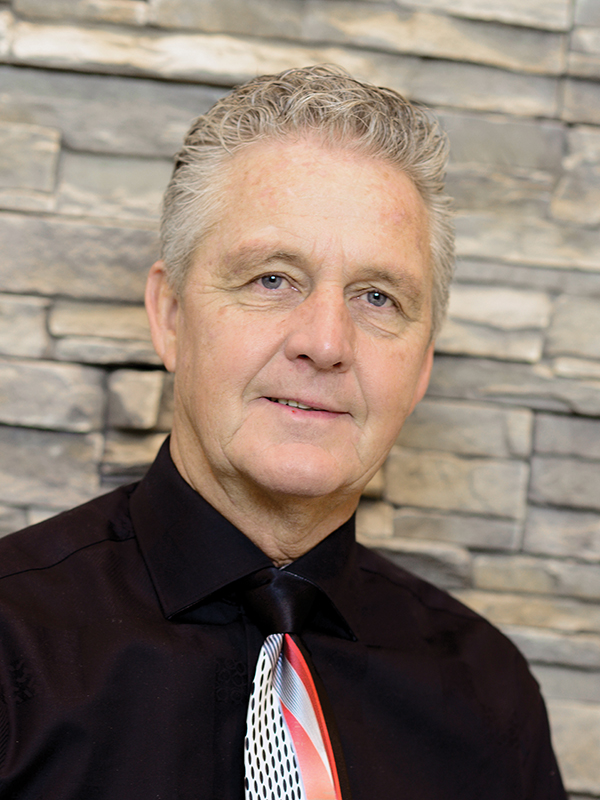 Dale Howes, owner of Traveland RV Supercentre, has taken his business from a shoestring operation on a gravel lot to a major multi-line dealership with two locations and more than 100 employees. Headquartered in Langley, British Columbia, Traveland RV Supercentre's original location offers more than 500 units and a 30,000 square foot show- room on its 10 acre site, while a second location in West Kelowna displays more than 250 units on its five acre plot. A dealer for Newmar, Winnebago, Jayco, Tiffin, Airstream, Prime Time, Open Range, Leisure Travel Vans, Livia- Lite, Somerset and Grand Design, Traveland RV Supercentre aims to have an RV for every customer that walks through its doors.
A 38-year veteran of the RV industry, Dale Howes began his career as a sales- man at Chimo Trailers in Abbotsford. A chance 1977 meeting with Triple E sales rep Rick Hollinger led to Howes learning that a competing dealership, Collier's RV, was for sale with an asking price of $20,000. Howes had half that amount a princely sum in 1977 and brought in an investor/partner to cover the bal- ance. Howes took over the operation a small gravel lot selling Travelaire leisure vehicles and some used units. Howes was unhappy with much of the existing new inventory 17-foot units at a time when 20 and 22-foot models were the hot ticket so he negotiated with Travelaire to stock the right units on a consignment basis.
"Business had its ups and downs," he recalls. "But by 1978 we were selling 100 new Travelaires a year."
With success came growth and expan- sion. In 1979 the company bought out a competing Travelaire dealer in the Vancouver area to give the company its second location, and Howes bought out his partner to assume sole ownership of the fledgling enterprise.
Although the business faced challenges through the recession and double- digit interest rates of the early 1980s, Collier's survived by working with its bank and suppliers to keep the wolf from the door. As the economic climate improved through the decade, in 1987 the company consolidated its two dealerships into a single, larger facility in Langley. The company rebranded as Traveland the following year, and opened the present showroom and service centre in 1994. In June 2013, it added a second location in West Kelowna.
What hasn't changed over the years is Howes' commitment to continuous learning and providing customers with the best possible service at every point of contact. With some employees into their third decade of service, the next genera- tion of their families are now contribut- ing to the Traveland success story. A mentoring system is utilized with expe- rienced salespeople training newcomers who work their way up from entry positions, helping them learn the prod- uct knowledge and people skills that are integral with the type of staff Traveland wishes to present to the public. "The secret to our success is that we work harder than most and expect a lot from our people," says Howes. "We sur- round ourselves with the best."
Traveland V Supercentre also makes a point of giving back to the community, through sponsorship of minor hockey and Athletes in Action, and to the RV industry, through its ongoing support of the RVDA on both the provincial and national levels.
---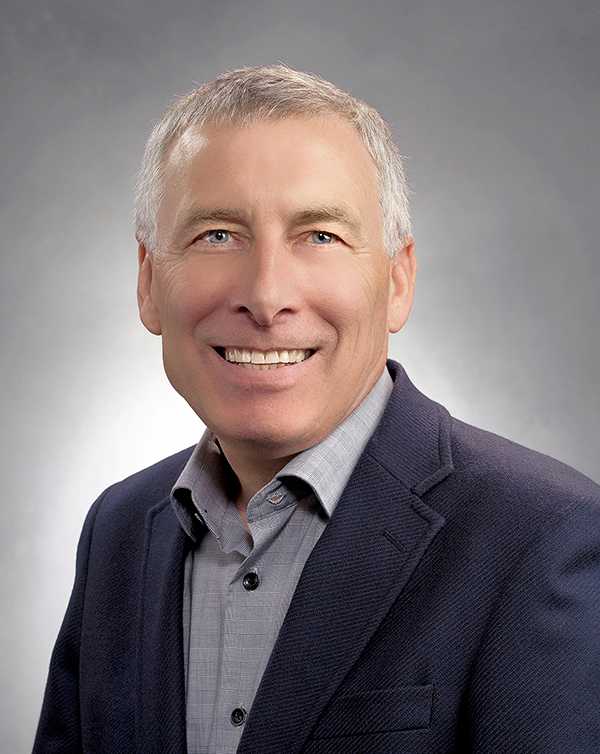 A 32-year veteran of the Canadian RV industry, Kelly Lardner, owner of Lardners Trailer Sales in Saskatoon, Saskatchewan, doesn' t just sell and service RVs he's an active RVer himself, having traveled with his fam- ily extensively throughout western Canada and the United States. This not only allows him to share his customers' experiences first-hand, but keeps him in touch with the evolving needs of contemporary RV ers. Lardner' s father, Don, founded Lardners Trailer Sales in 1962. From the time he was in high school, Kelly Lardner began working at the dealership, developing a detailed under- standing of every aspect of the operation. Although the company today employs more than 25 people, Lardner has done every job at some point in his career.
That varied background allowed Kelly Lardner to develop an appreciation for the skill required to excel in the dealership' s different areas, and helped foster a company-wide commitment to the highest standards of professionalism. With the lack of provincial standards in Saskatchewan for RV technicians, Lardners Trailer Sales trains, tests and certifies their own techs through the RVIA/RVDA program established in the United States. The company is proud to have maintained these high standards, set over 50 years ago.
"Kelly's success stems from his genuine care of the industry, his people and his customers," says Jeff Runels, Vice President of Sales for Keystone RV. "As new chal- lenges have arisen in our industry Lardner's Trailers Sales, under Kelly's leadership, has continued to support its cus- tomers and its business partners. The dealerships practices and business strategies support the long term growth and health of the industry as well as the RV lifestyle."
Lardner played a pivotal role in the creation of the RVDA of Saskatchewan in 1996, and the dealership was one of its founding members. He served as a Director from 1996 through 1999, when he was elected Treasurer – a role he served until 2001 when he was elected Vice President. Lardner served as President in 2002 — 2003 and again from 2009 to 2011, and has been on the organization's board in one capacity or another throughout. He is currently a board member of RV Care.
Kelly Lardner has supported his community as well, donating his time and attention to community groups such as the Yellowhead Cosmopolitan Club and the Saskatoon Shrine Club. Lardner has one daughter and spends his per- sonal time fly-fishing, hiking, skiing (both downhill and cross country) and mountain biking.
---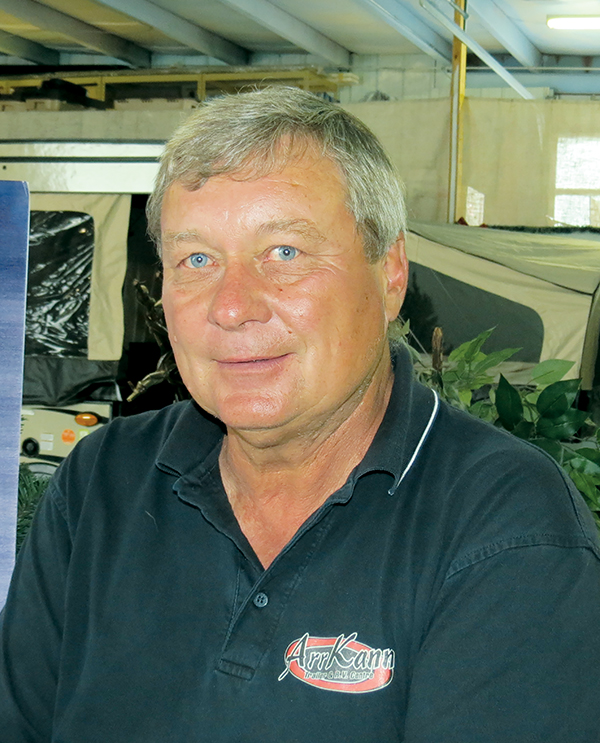 Ken Friedenberg, owner of ArrKann RV with locations in Edmonton and Calgary, comes from a family with deep roots in the RV industry. Although his brother, Rick, retired from the business about eight years ago, virtually all of the Friedenberg children have worked at the dealership at one point or another. Ken's eldest daughter, Sarah, currently manages over- all operations at ArrKann RV; son David serves as a Business Manager while son-in-law Kyle is an RV Technician. Further, Ken's nephew, Neil Friedenberg, oversees the sales and F&I departments at the company' s newest Calgary location, and has been a significant contributor toward establishing ArrKann' s growth into the Calgary market. As the next generation of Friedenbergs are groomed to one day take over the business, the standards of professionalism and community involvement that Ken Friedenberg has established will serve them well.
A firm believer in supporting the industry, ArrKann RV was one of the founding members of the RVDA of Alberta. Ken personally was a member of the committee that ultimately purchased and organized the RVDA's Edmonton RV Show, volunteering long hours of effort in order to create an entity that would benefit not sim- ply his dealership, but the entire RV industry in Alberta. Friedenberg not only remains active within the RVDA, but encourages his employees to also participate at every opportunity, and currently has team members serving on the RVDA of Alberta Board, the Local Apprenticeship Committee, the Provincial Apprenticeship Committee and the RVDA of Canada HR Committee.
A strong believer in community and giving back, Friedenberg also devotes countless hours in support of community projects. Evidence of his long-term commitment to support- ing local initiatives can be seen in ArrKann RV's Keeping Kids Camping program, which assists initiatives that help children learn an appreciation for the outdoors so they can grow- up strong and healthy. Although the Keeping Kids Camping Program is in its infancy the employees are excited for where it will take them. Their biggest endeavor this summer is partnering with the Make-a-Wish Foundation for the fourth time to help a child named Taras realize his dream of going camping.
"Four wish kids have each wished to have a tent trailer, as each child loves camping above all else," says Cathy Gabucci. CEO of Make- A-Wish Northern Alberta. "Mr. Friedenberg ensured each wish came true! In addition, he made sure that it was the most memorable wish expe- rience for each wish kid by provid- ing personalized customer service and booking a campground so the wish family could use their brand new tent trailer right away."
Further, the company directly supports ArrKann employees who volunteer their time to help charitable organizations. Under Friederberg's leadership, a committee consisting of employee volunteers meet every month to review and administer dona- tion requests. While building a profit- able business, Friedenberg instills a strong sense of personal fulfillment and responsible stewardship.
Perhaps the finest example of this commitment to community can be seen in ArrKann's Community Events trailer. For more than eight years, ArrKann RV has made special trailers available to non-profit organizations at no charge for use at their events throughout the year. When the trailer isn't being used at an event, it's available for staff to borrow for their per- sonal camping use. Where Friedenberg is concerned, encouraging staff to enjoy RVing is the best way to build genuine enthusiasm for what he sees as the greatest activity on earth.
---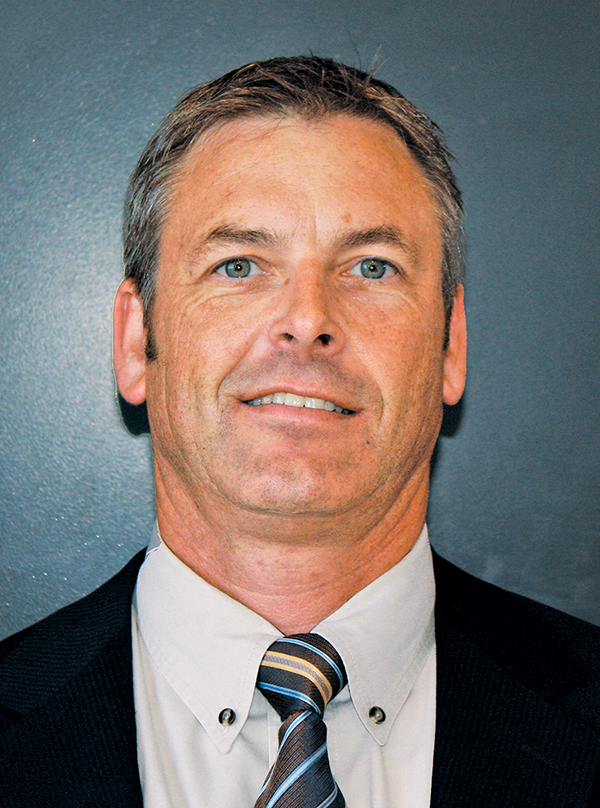 Kyle Redmond has been a key figure at Bucars RV Centre since his family pur- chased the dealership in 1989. With his brother Jeff, he learned the RV business by working at every aspect of it, mov- ing through different departments at the dealership, from the service bay and parts counter to sales and marketing, devel- oping a keen understanding of how the business should run while cultivating the kind of work ethic that only comes from long hours on the job.
He has served on the RVDA of Canada board of directors since 2010, currently as Past Chairman. Redmond has also served on the Alberta Board of Directors from 2007 to 2014, including a term as President in 2012 – 2013. He has chaired the local Calgary RV Show Committee, served on dealer councils, and is currently participating in the Spader 20 Group.
Employees note that it is Redmond's persistent dedication to customer service and staff training that has allowed Bucars to grow from 10 employees in a rented facility to its present-day staff of more than 65, working in a 40,000 square-foot modern dealership with 16 service bays.
Raised to appreciate a strong sense of community, three-time Dealer of the Year nominee Redmond is also known for his continuing contributions to social programs in the Bucars area, including supporting numerous community groups and charities, such as the Rotary Club, the Young Canadians of the Calgary Stampede, and the Kids Cancer Care Foundation of Alberta. The dealership also enthusiastically supports The Alex, a mobile health program that delivers med- ical and dental facilities to those in need with a fleet of converted buses. "Bucars RV fully adopted the costs of all R&M on our buses," says Shelley Heartwell, CEO. "Kyle has always been sensitive to our non-profit status and the financial demands that R&M on the buses places on our organization. But when told us that his company would like to adopt the fleet and ensure that they were maintained well, a heavy financial burden was lifted from our shoulders."
In his private time, Kyle Redmond coaches his son's hockey and soccer teams, and is actively involved in the Calgary Old-timers Hockey. He lives in Calgary with wife Ruby, daughters Ava and Isabella, and son William.
---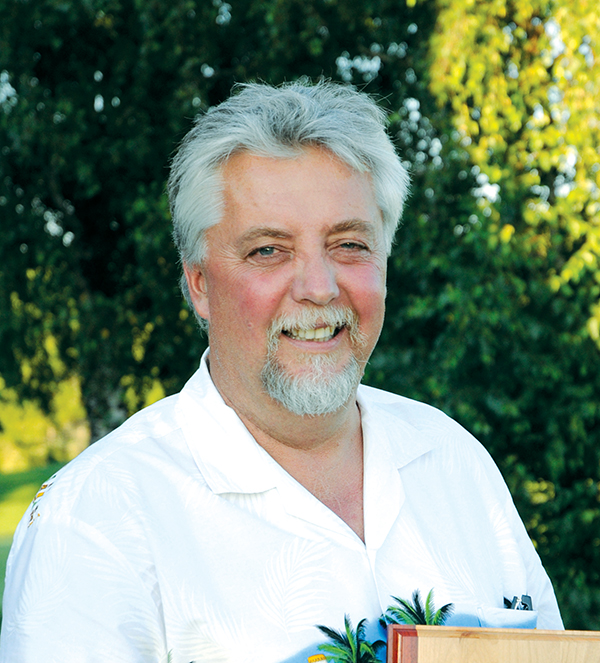 The business that became Camp-Out RV began quite by accident when, in 1959, Sam Parks' parents elected to purchase a soft-top tent trailer. When not in use, the trailer was parked in front of the fam- ily home. Quickly recognizing opportu- nity, Sam's father, Cy Parks, recognized the potential for an RV business after a series of people who had been passing by stopped in to ask if the trailer was for sale or rent. Starting in the family garage, the foundations for Camp-Out RV were laid
Following a stint working as a bank manager in Toronto, Sam Parks and wife Debbi abandoned their careers and returned to Stratford to help run the growing family business, which they purchased in 1992. Today, Camp-Out RV has grown to a seven acre property with 20 employees.
Parks' dedication to the RV industry is evident in his long-term commitment to multiple industry trade associations. He has been a member of ORVDA for many years, serving on its membership and education committees, as well as the organization' s board, culminating in a term as President. A two-time winner of ORVDA's Ontario Dealer of the Year award, Parks also donates his time in the service of the RVDA of Canada and Go RVing.
Through Parks' leadership, Camp- Out RV is knows as an active member of the community it serves, supporting a large number of local organizations and groups. The dealership and all of its employees enthusiastically sup- port both the Sunshine Foundation and the Make A Wish Foundation, helping ill children achieve their dreams. The dealership is also a strong supporter of the Canadian Cancer Society, provid- ing trailers for use in support of the Relay For Life fundraising walk for cancer research. Further, each April Camp-Out R V donates all sales pro- ceeds for the month to the local Cancer Society chapter. Camp-Out RV also sponsors a number of local soccer teams, hockey teams, baseball tournaments and gallery auctions.
On a personal level, Sam and Debbi volunteer with their local church, working in a soup kitchen, deliver- ing Meals on Wheels, and serving on a number of roles within the church council. Sam further donates his per- sonal time to the board of directors for the Libro Credit Union. "Over the years Sam has consistently proven himself as an outstanding business operator, dealer mentor and industry advocate," says Go RVing Canada Chairman, Jeff McDermott. "As an industry we need more people like Sam Parks, who' s selflessness and leader- ship are essential as we strive to propel our industry forward."