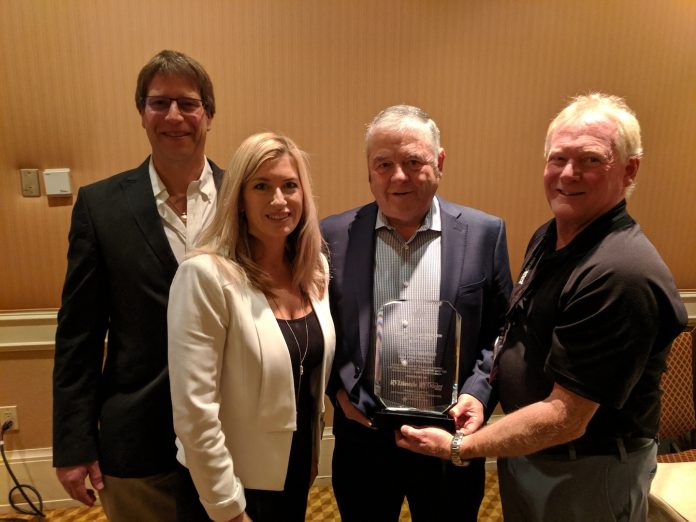 RV Dealer News and RV Lifestyle Magazine are pleased to announce that the winner of the 30th annual Walt Paseska Memorial Canadian RV Dealer of the Year Award has been selected by the RVDA of Canada Award Selection Committee.
The 2019 Canadian RV Dealer of the Year is Bruce Marsh of Cape Breton Trailer Sales Ltd.
The award was presented at the RVDA of Canada meeting in Las Vegas by Melanie Taylor, associate publisher of RV Lifestyle Magazine, and previous winners Ian Moore and Marty Vellner.
In his speech, Bruce thanked the efforts of his employees over the years and highlighted the important contributions of his wife Maureen.
Cape Breton Trailer Sales Ltd. is a family-owned and operated trailer dealership founded in 1964. In 1989, Bruce and Maureen Marsh purchased the company and are proud to offer a wide variety of quality trailer products, along with friendly and local customer service.
Bruce Marsh is currently a serving director for the Atlantic Recreation Vehicle Dealers Association and is also an active member of the National RVDA. These notable organizations aim to uphold the highest standards of business in this industry in accordance with RVDAs Code of Ethics.
Full profile of Bruce Marsh will appear in the next issue of RV Dealer News.